Header Event Bridge
PEDESTRIAN WALKWAY – MAESTRIA RESIDENTIAL COMPLEX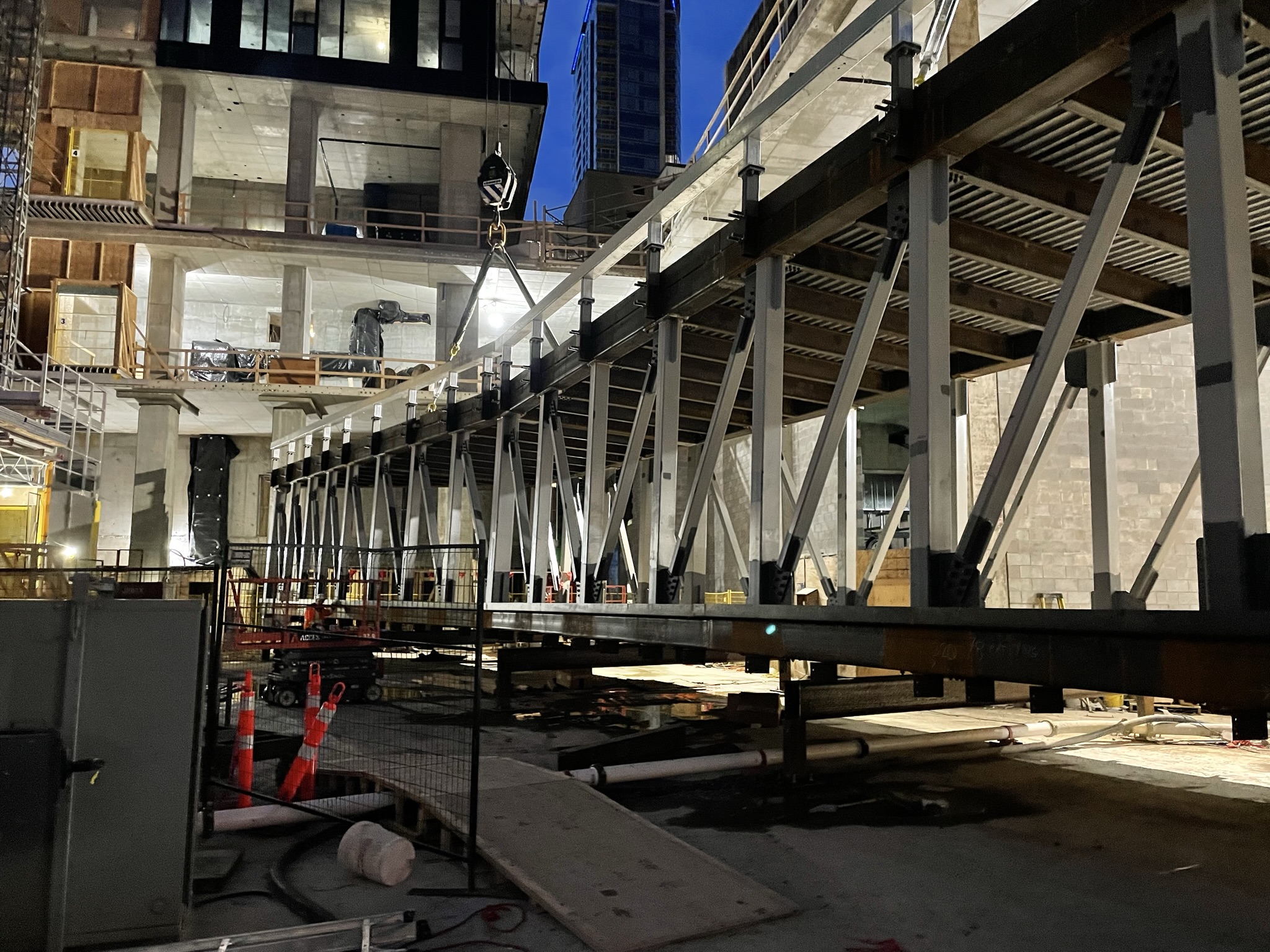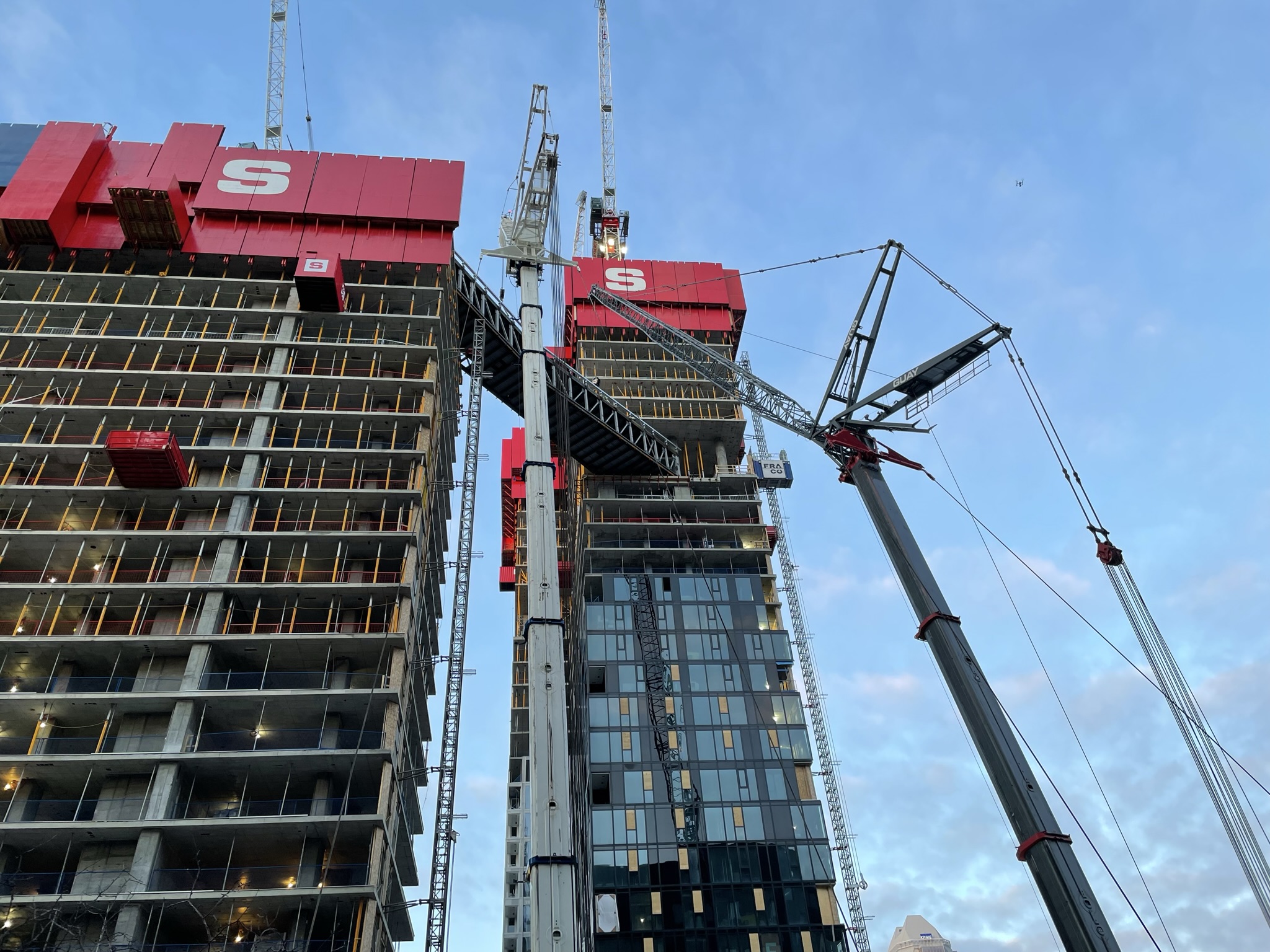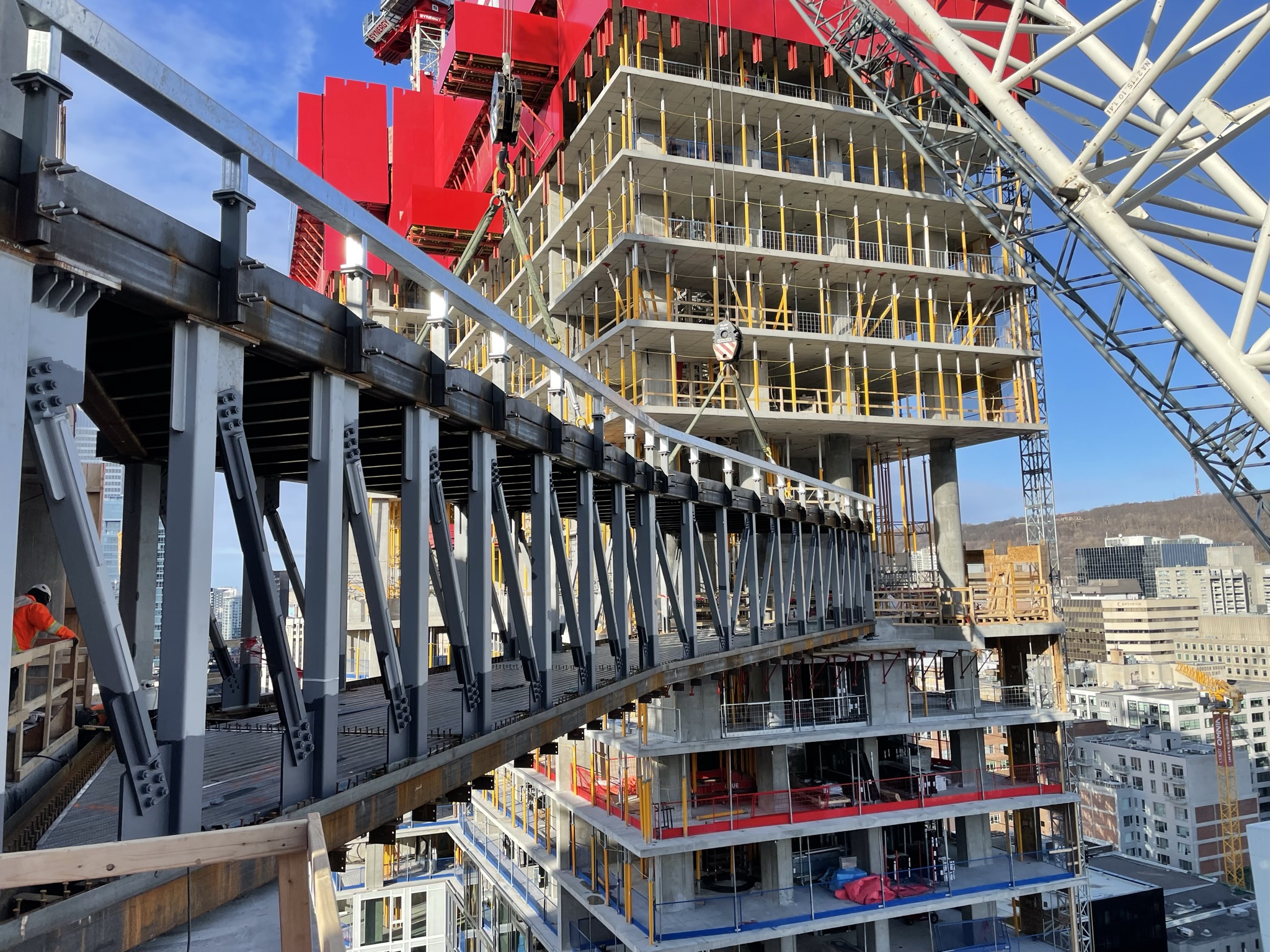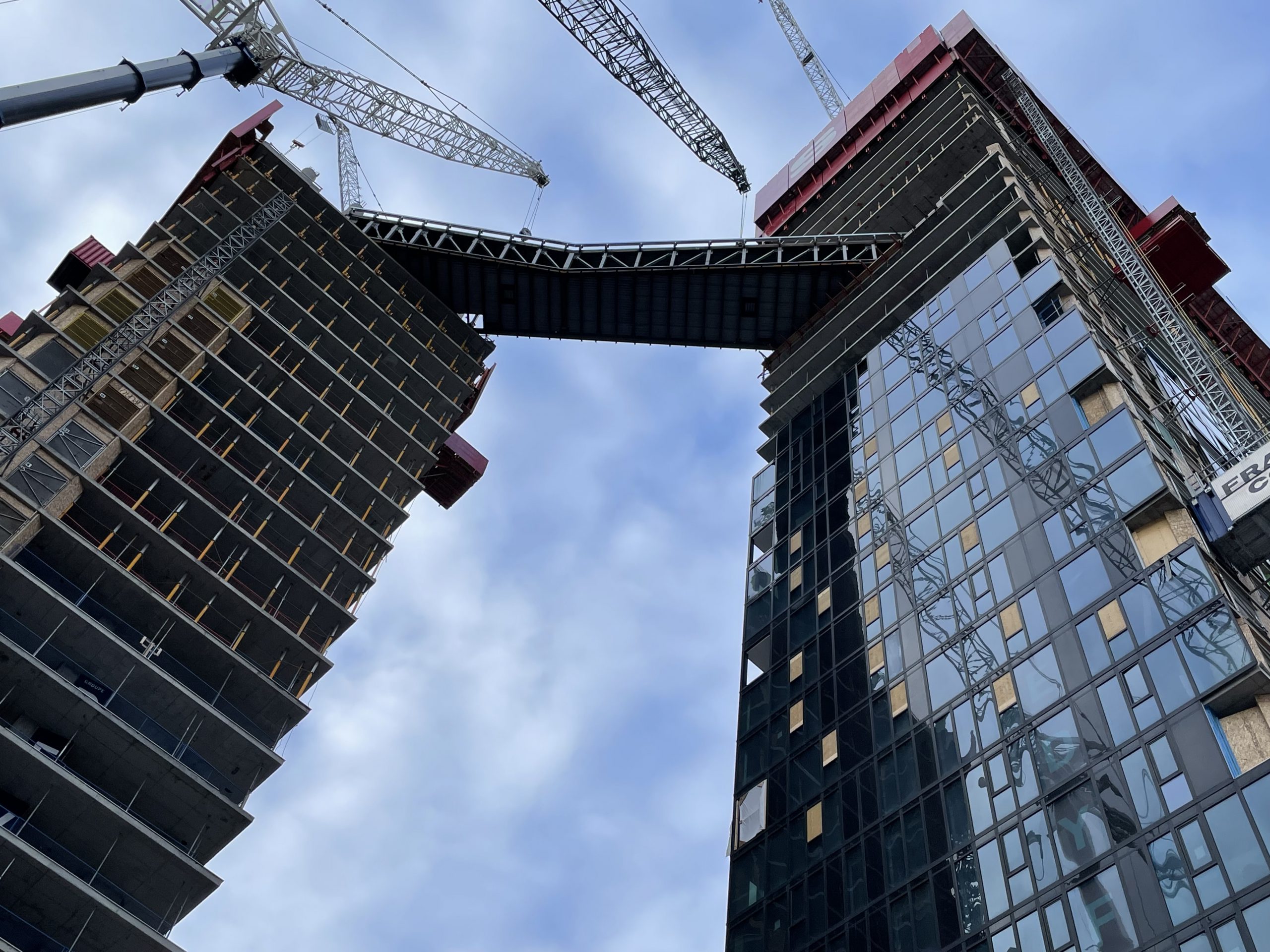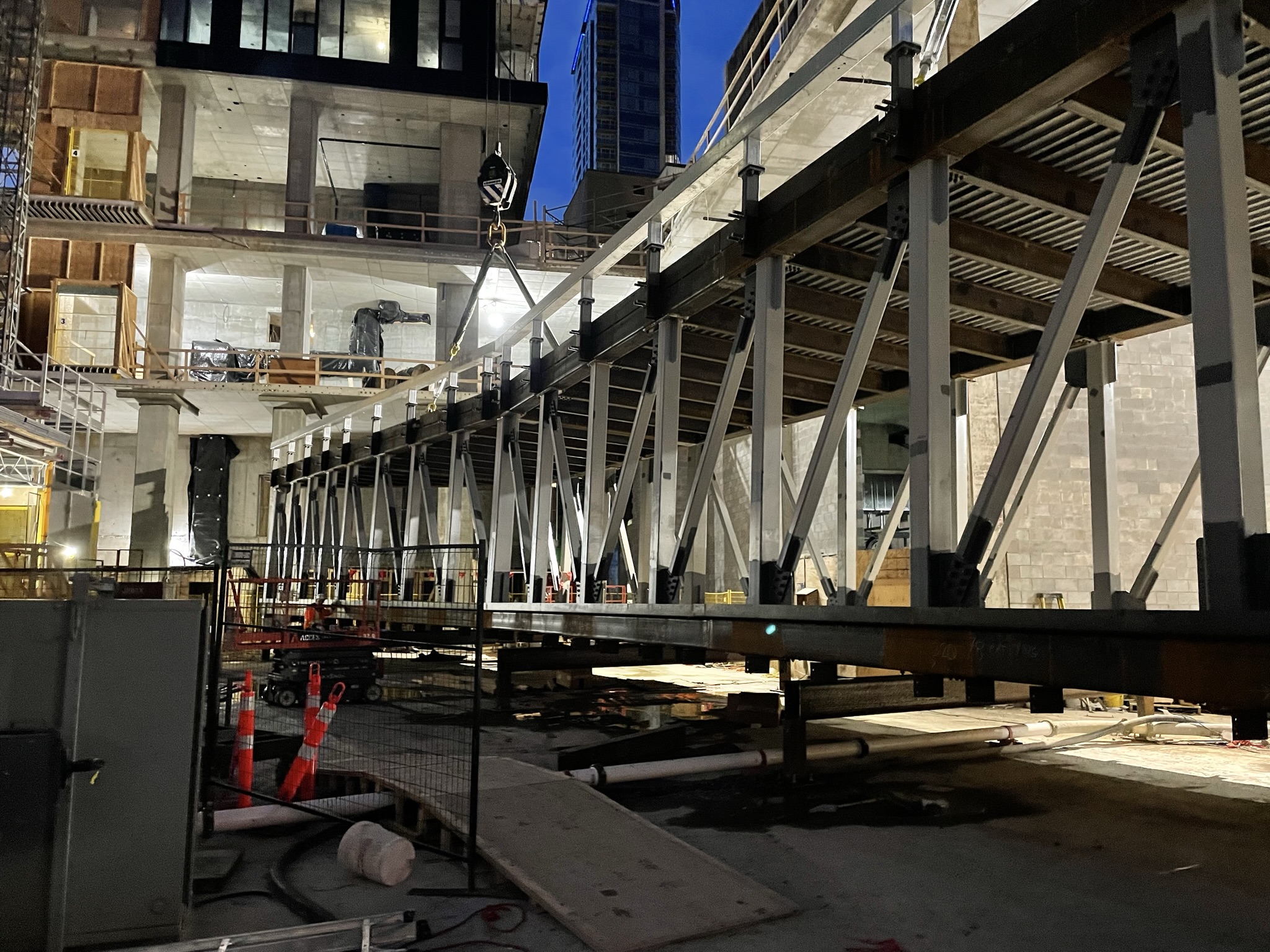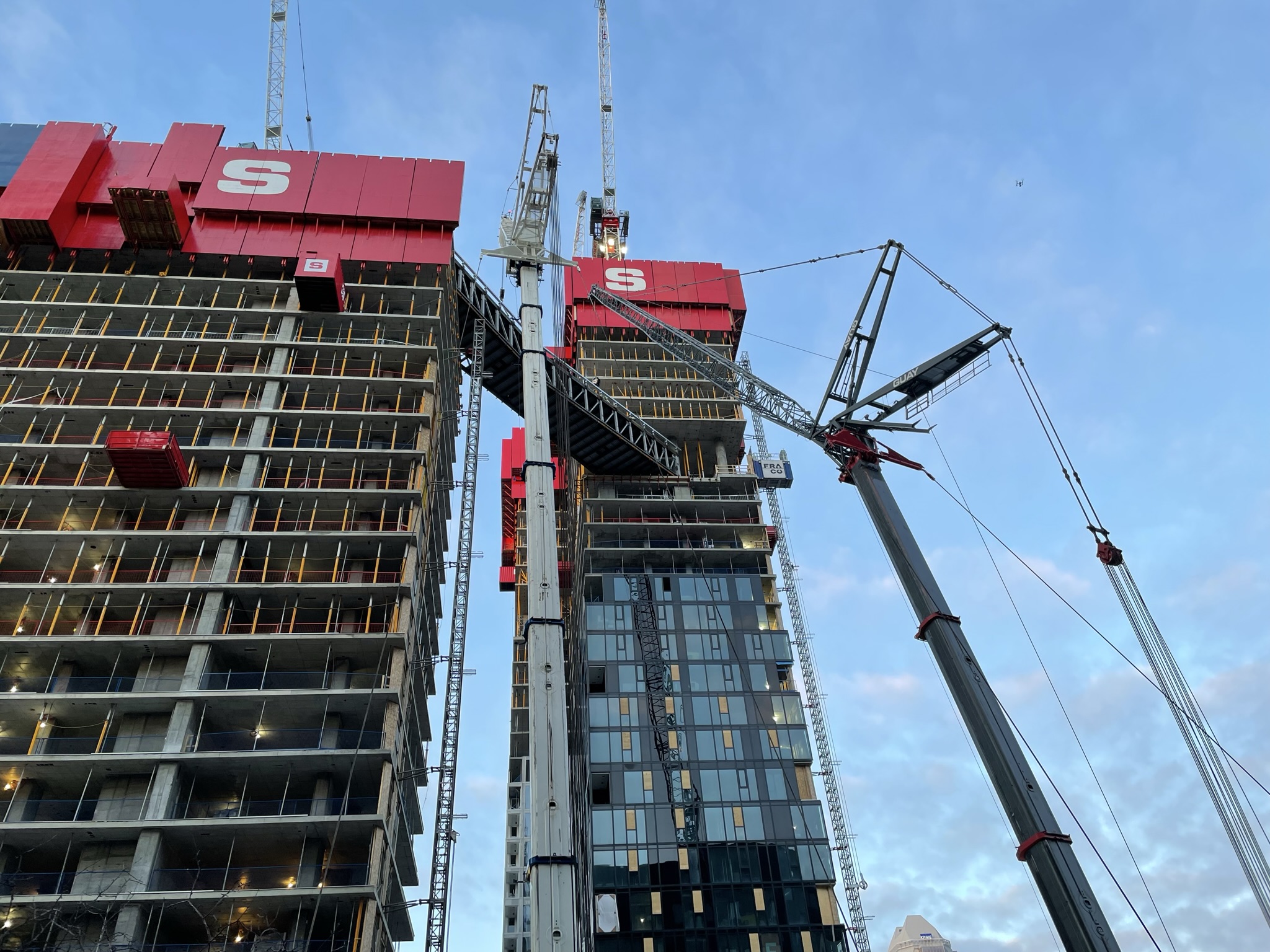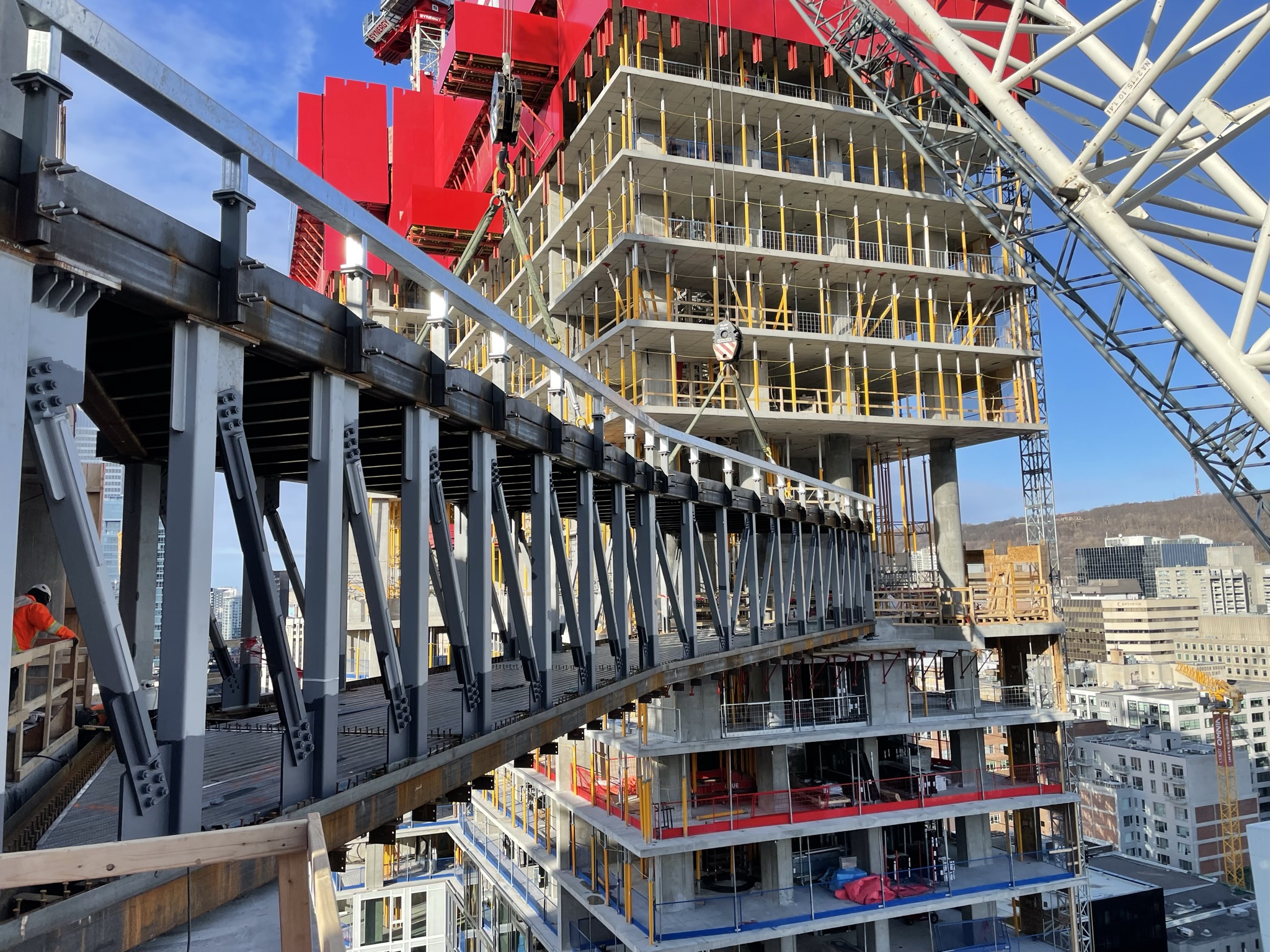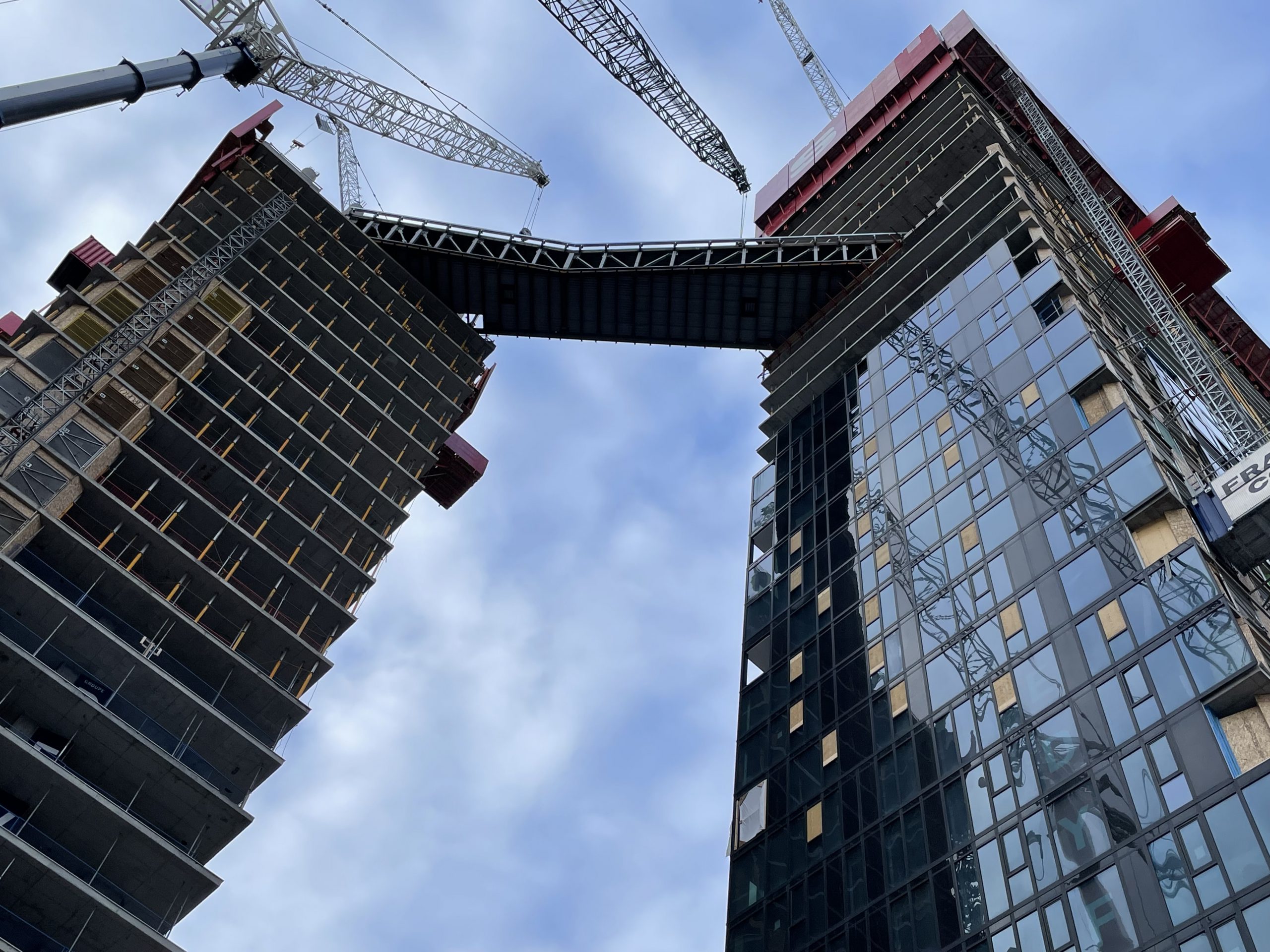 Pedestrian walkway – Maestria residential Complex
The pedestrian walkway for the Meastria real estate complex is a unique project located in a Montreal real estate development, that required to connect towers A and B at the level of the 26th floor, more than 225 feet from street level.
Particular and conscientious attention had to be dedicated to the visible structural elements (AESS 3) to minimize their visual impact. The pedestrian walkway is a privileged place to admire the "Place des Festivales" of the Montreal "Quartier des Spectacles".
The lack of space on the construction site, the layout of the site and the ultimate location of the pedestrian walkway required control, poise and the ingenuity of our teams.
Lifting this structure weighing more than 60 tons and measuring more than 200 feet with an eccentric geometry required careful planning.
The use of two 650-tons cranes was required for a tandem lift rarely seen downtown.
PROJECT
Pedestrian walkway – Maestria residential Complex
SCOPE OF THE PROJECT
Exceptional lifting