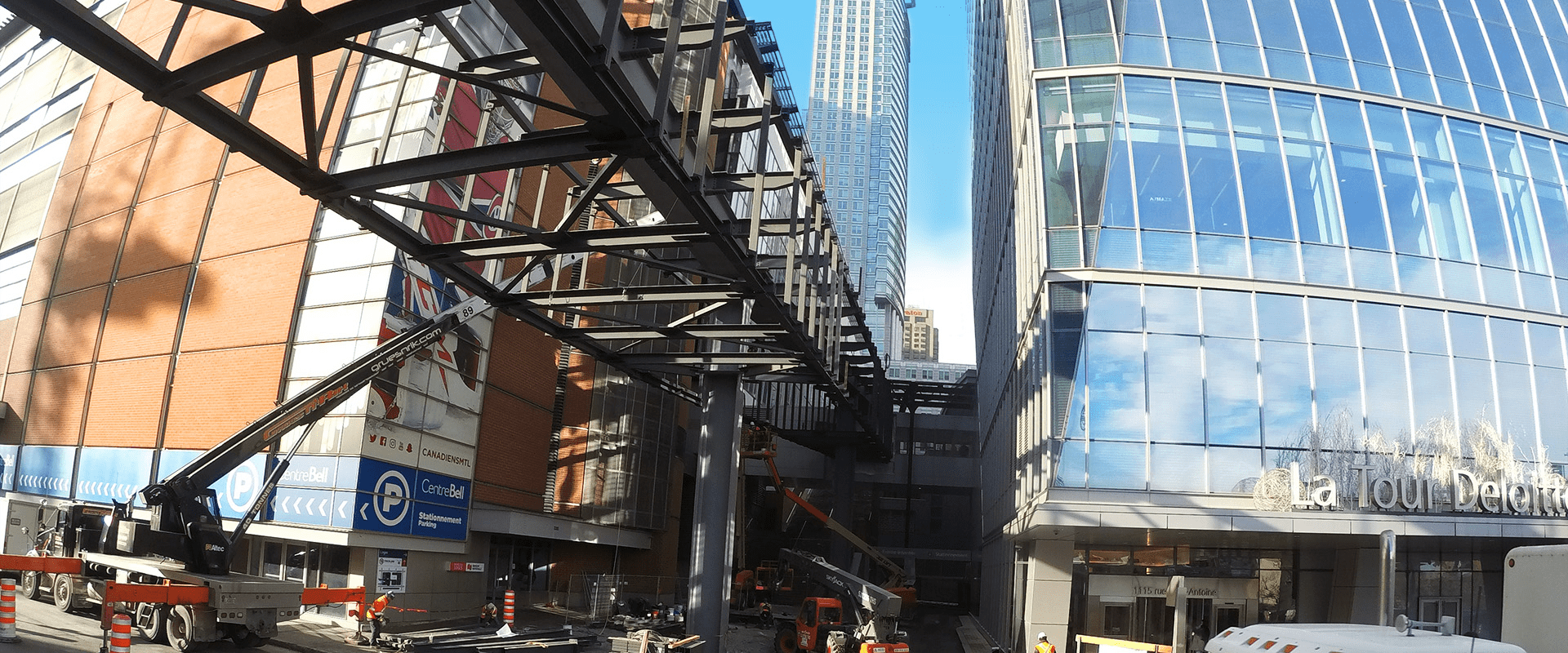 banniereAccueil
BEYOND STEEL,
INGENIOSITY ON SERVICE OF YOUR PROJECTS !
Sofab structural steel is recognized in the word construction for its reliability, expertise and partnership approach for the benefit of its clients' projects
CHOOSING SOFAB, FOR A TROUBLE FREE SUCCESSFULL PROJECT
All contractors or real estate owners have quality goals, timescales, and budgetary results expectations. When you choose our company, you transfer these expectations towards a full-service partner eager to deliver the expected results..
No matter the type of project, the construction method or the type of contract awarded, our commitment and state of mind will remain the same. We are your partner all the way through.
Our Mission: To develop our services and products according to the needs and goals of our contractor and real estate clients, as partners. Getting their full satisfaction is our Leitmotiv.
Sofab, the partner of your ambitions !

BUDGETARY SUPPORT
To properly start a project, a budget estimation by a specialized contractor is essential.

DESIGN ASSIST
We can get your project started faster, by eliminating uncertainties in the coordination between the multiple construction consultants and trades involved.

CONSULTANT ANALYSIS
We will guide you in the choice of materials and help define the structural needs to be considered in the planification of the project's elements, as a whole.

INTEGRATED SOLUTIONS
According to your needs, constraints and estimation of the costs, the steel structure can be combined to different products for a hybrid integrated solution.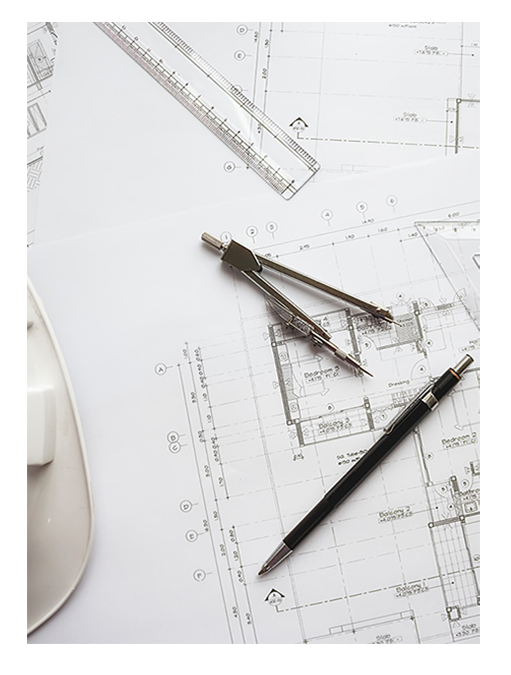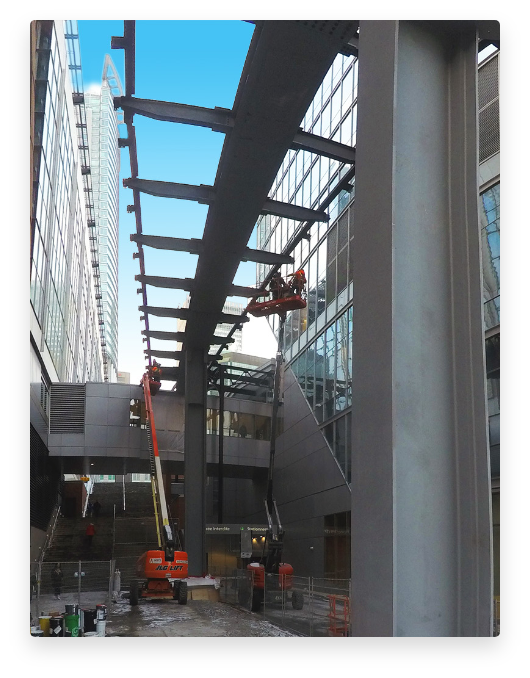 EXPERTISE IN PROJECTS INCLUDING TECHNICAL CHALLENGES
Sofab developed and maintained its strength in projects involving high technical challenges, in commercial, industrial, road and railway sectors. We have mastered, through 25 years of experience, several concepts' modes or concepts 'products such as: friction shock absorbers (earthquakes), BRB bracings (earthquakes), perforated steel shear walls (earthquakes), usage of long-range steel deck (clearance height), technical solutions for flooring vibrations and for hollow core slabs (clearance height). This variety of offers allows our clients to get the most efficient usage of their space.
Our support in concept assistance or our implication in a project in fast-track mode, are Sofab most valuable qualities and expertise.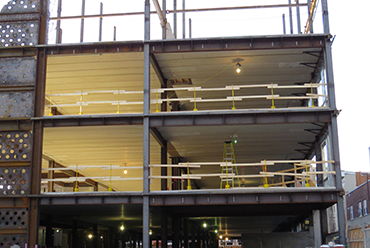 As a turn-key project, the real estate developer had the obligation to build a surface and ...