banniereAccueil
CLSC DES FAUBOURG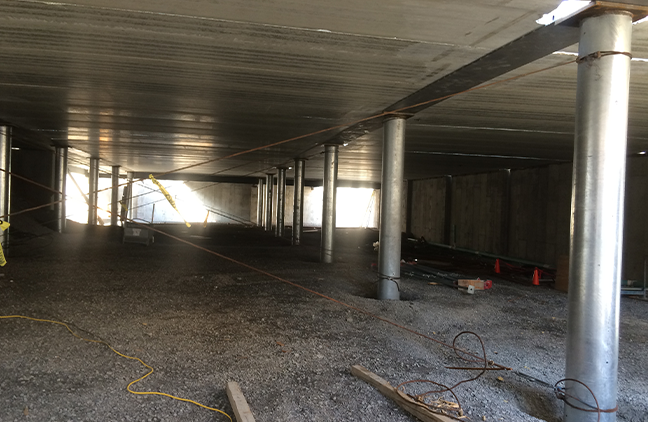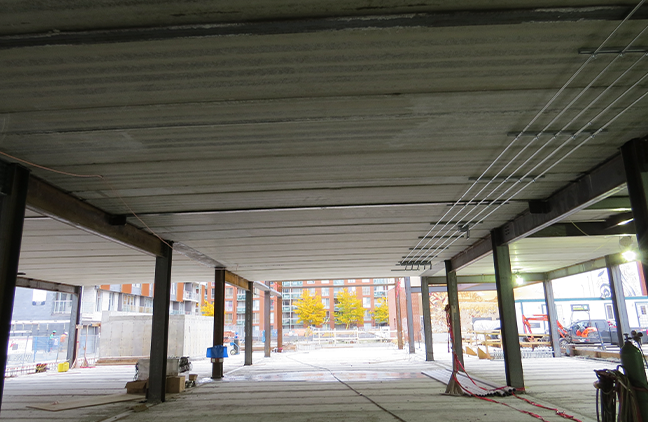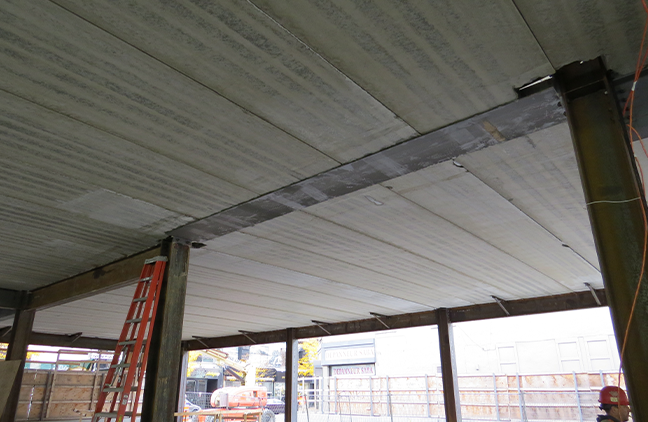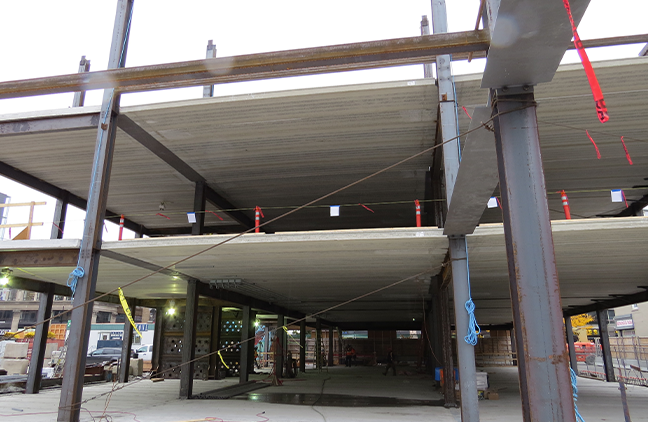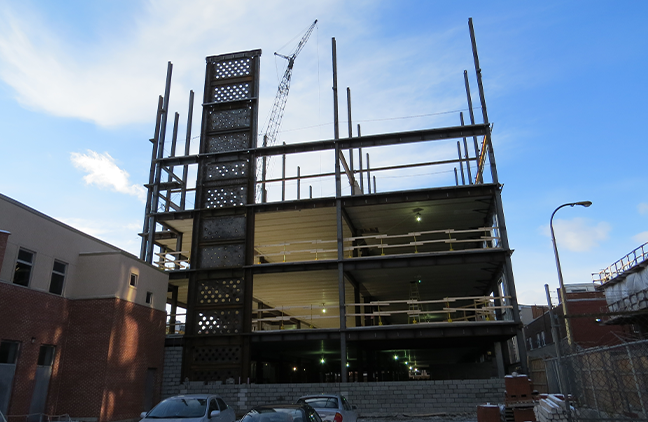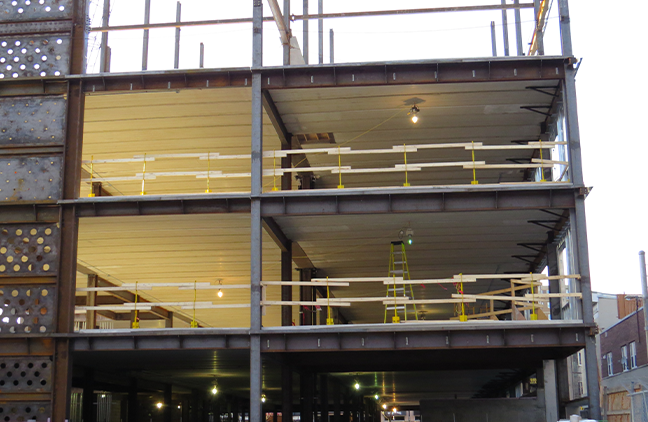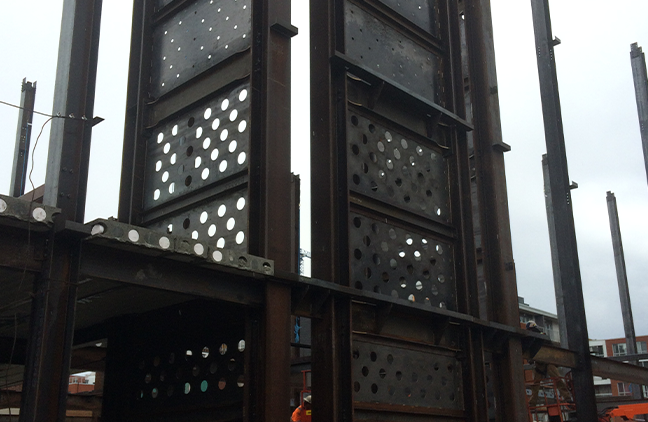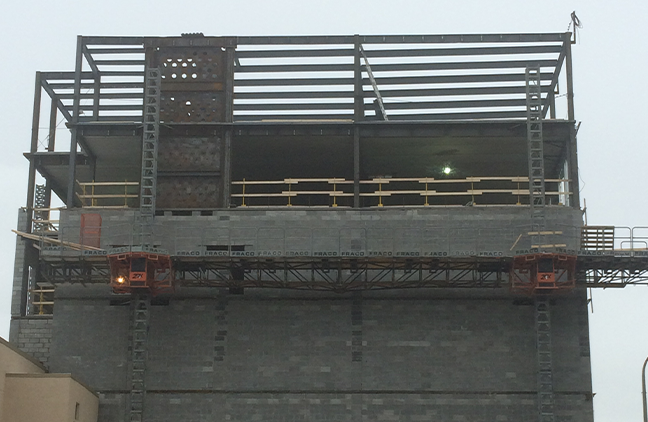 8-imporation--du-iphone-Claude-2015-12-17-450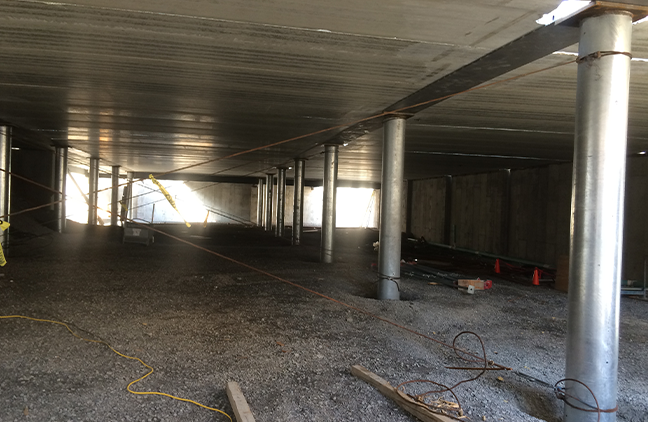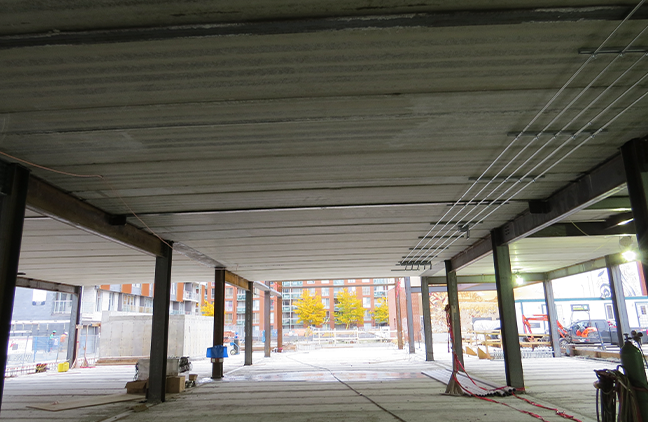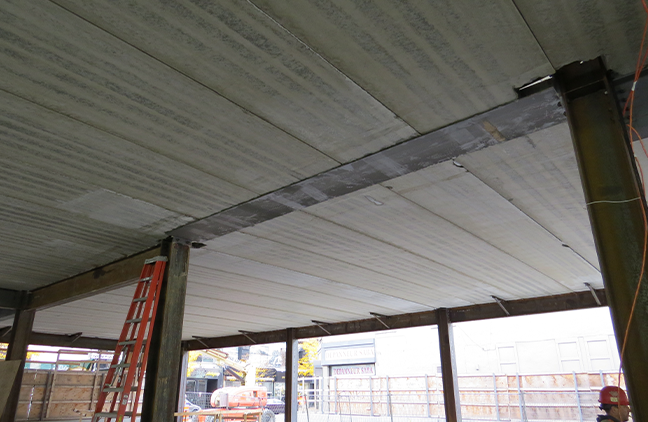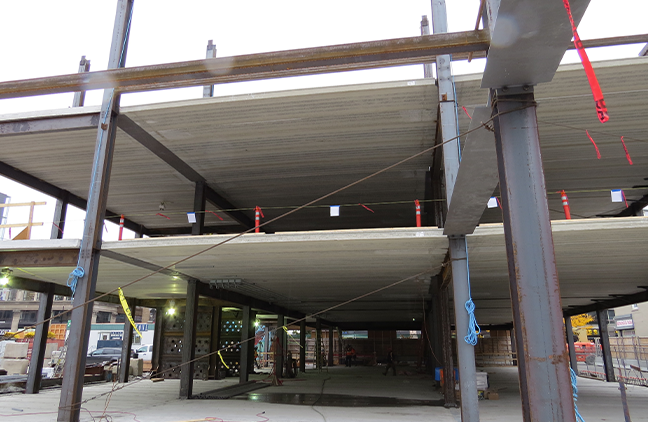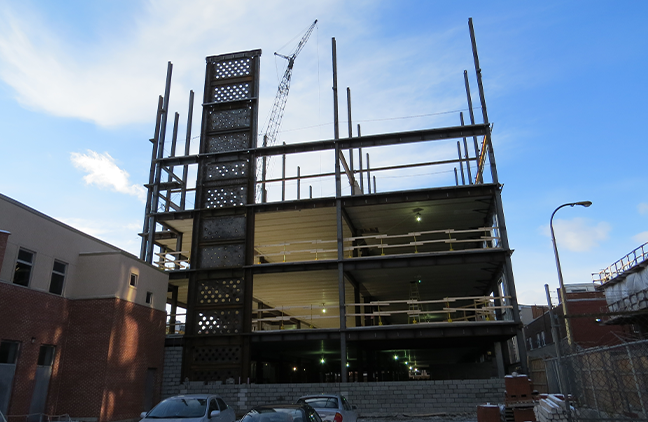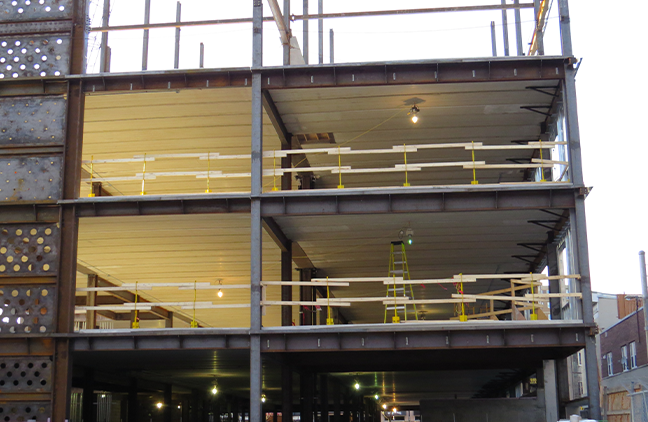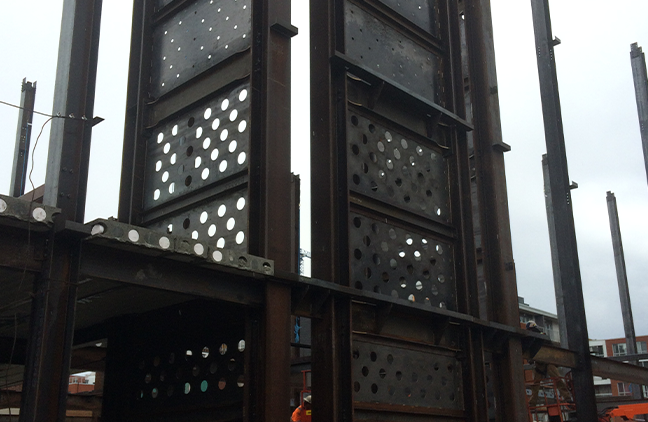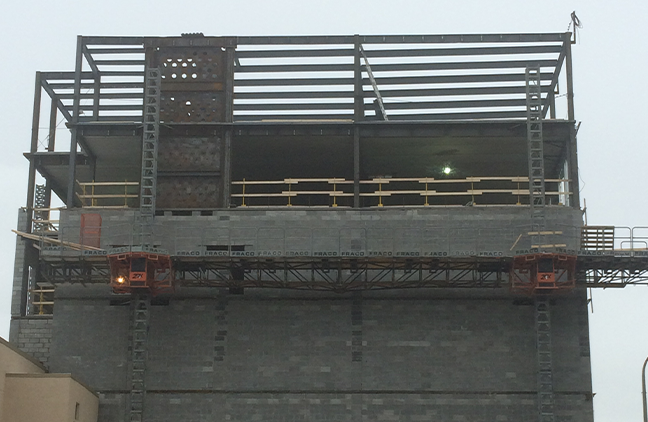 CLSC des faubourg
As a turn-key project, the real estate developer had the obligation to build a surface and several stories for a tenant, in a restrained urban environment near downtown Montreal.
Sofab offered the strategy to build thin floors, made of prestressed concrete hollow core slab, with a structure that is sometimes exposed or bedded, to offer a maximum of flexibility and build the stories within the height limitations imposed by the city. The pictures clearly illustrate that the floor structure, two (2) stories higher, is being built and the contractor is already working on his levels, just underneath.
Here is an overview:
Turn-key project with experienced partners (hollow core slabs and beams)
Ten-inches thick floor (250 mm) (slab + topping) over the parking with continuous perforated beams and galvanized round columns filled with concrete.
Structure for the roof built with thin steel beams
Usage of 5 dividing shear plate walls (built in-plant) to avoid the usage of cross bracings in the ubiquitous windows.
A restrained space, requiring to share the crane usage between trades, and respecting a very tight schedule.
Minimum or no fire-retardant protection
The thinness of the floors allowed the construction of the 7-floor design, as planned.
PROJECT
CLSC des faubourg
SUPERFICIES
115 500 pi.ca.