banniereAccueil
EXPANSION OF THE BRIDOR PLANT (PHASE 3)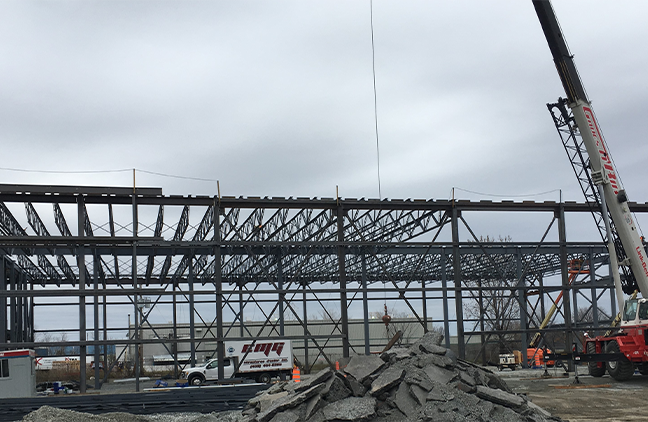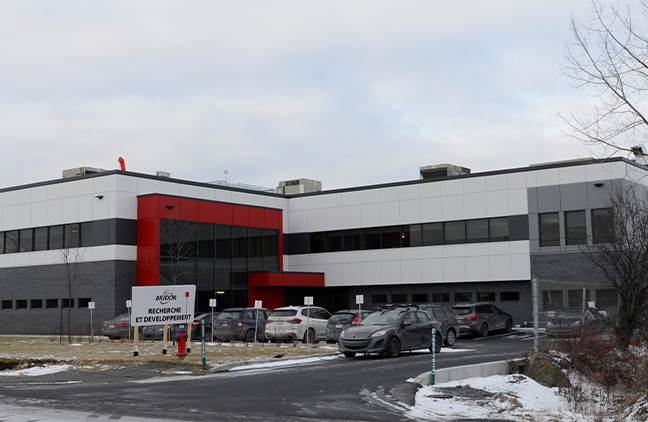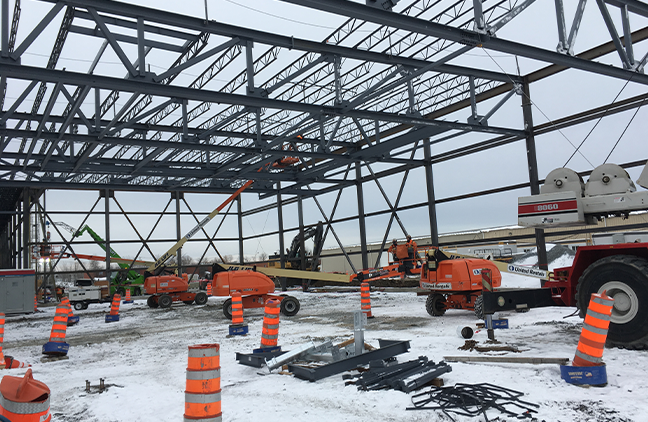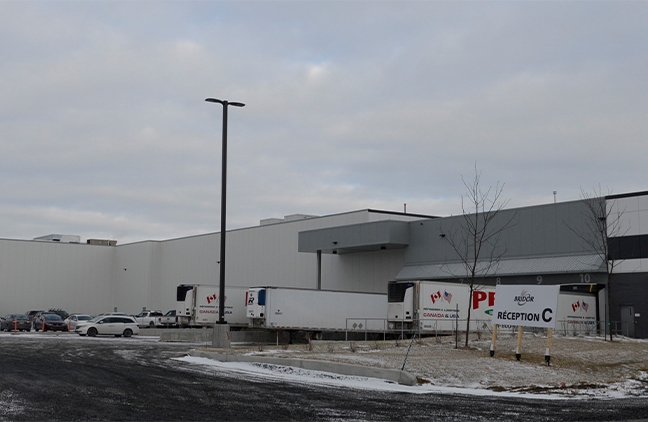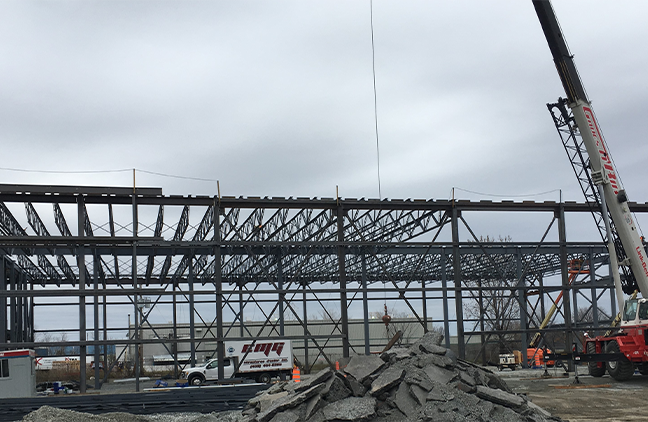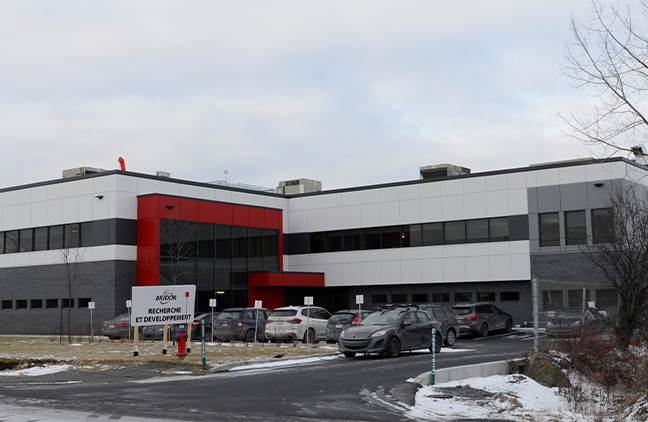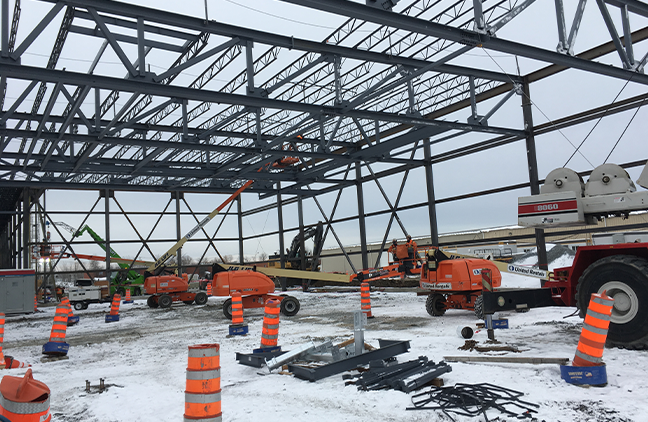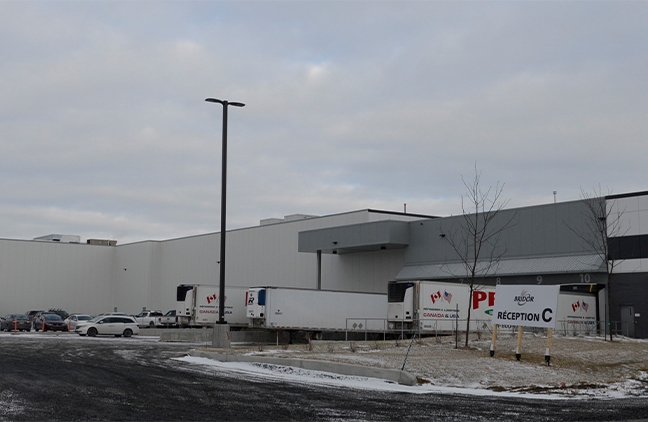 Agrandissement usine Bridor (phase 3)
The Challenge of this project was to get started at full speed to complete the construction in a fast-track mode.
To do this, Sofab put its design team to work to simplify the fabrication of the long-span truss and to suggest a nailing pattern, allowing to change the gauge of the roof decking and in turn to decrease the installation time on the jobsite. This proposition reduced the costs and allowed the delivery of the production zone within the agreed upon delay.
Our management team and drawing team worked hard to coordinate and quickly issue the workshop drawings for the plant. More than 76 modification guidelines were necessary to obtain a structural product in conformance with the expectations.
This building included:
20 trusses of 15 to 30 tons, with a span of 42 m (140 feet)
21 000 square meters (230 000 square feet) of a construction surface
600 linear meters (2000 linear feet) of technical catwalk between the roof trusses
fabrication of a 1300-ton structure in a fast-track mode
PROJECT
Bridor plant expansion (phase 3)
SUPERFICIES
230 000 pi.ca.