banniereAccueil
MAISON RADIO-CANADA, INTERIOR PEDESTRIAN WALKWAYS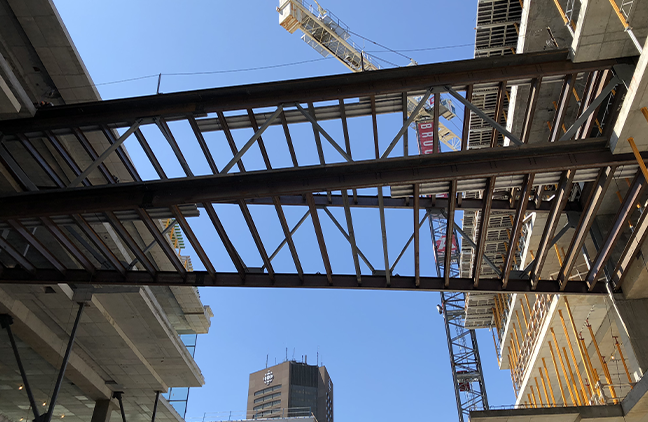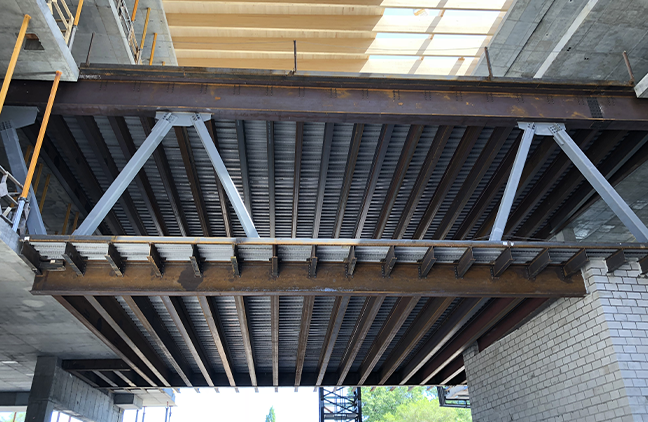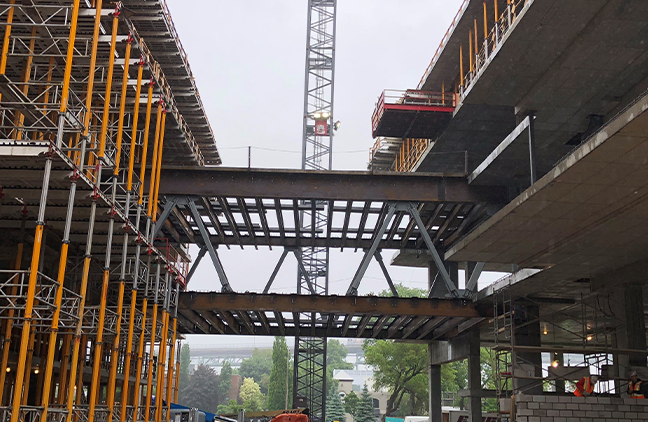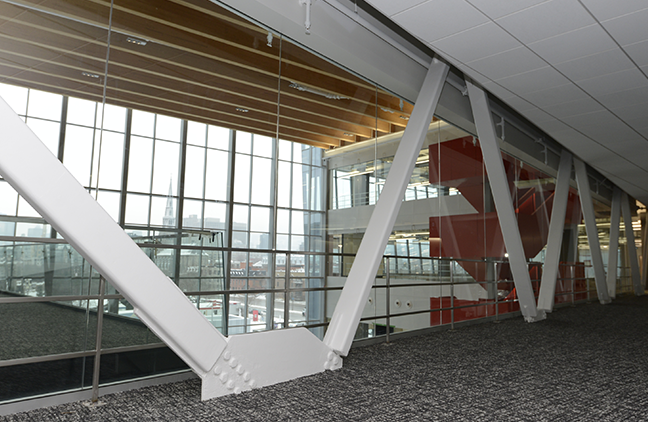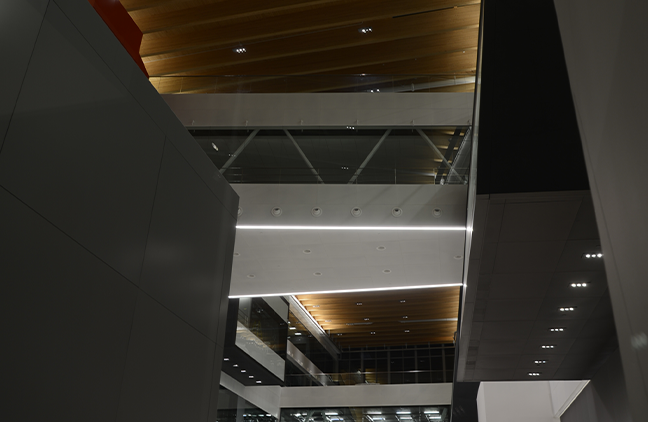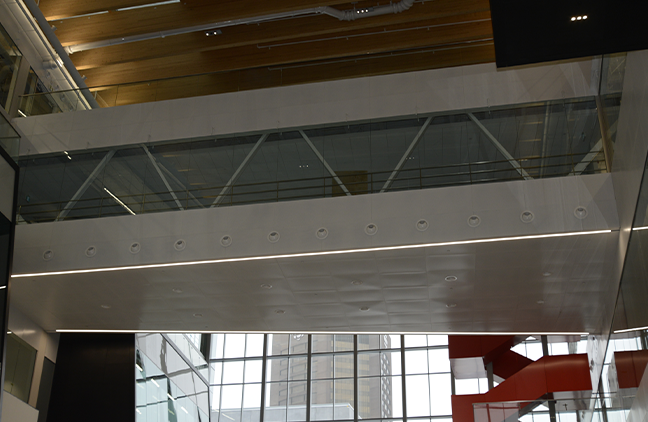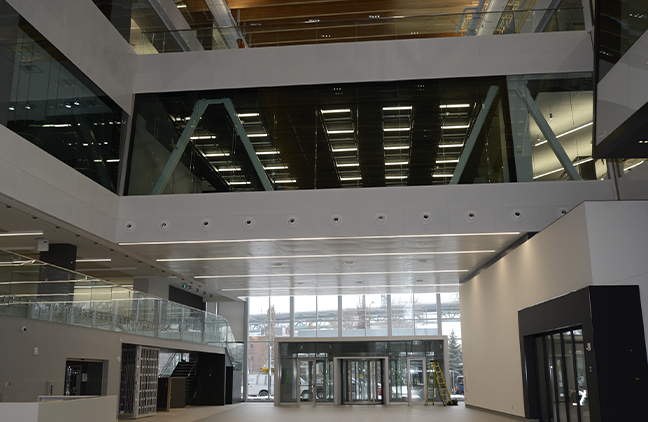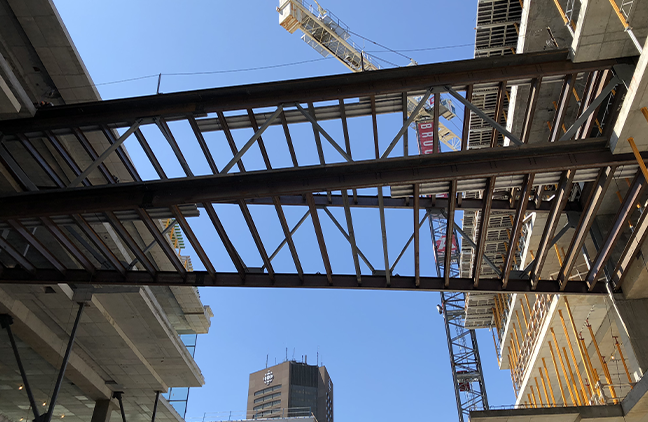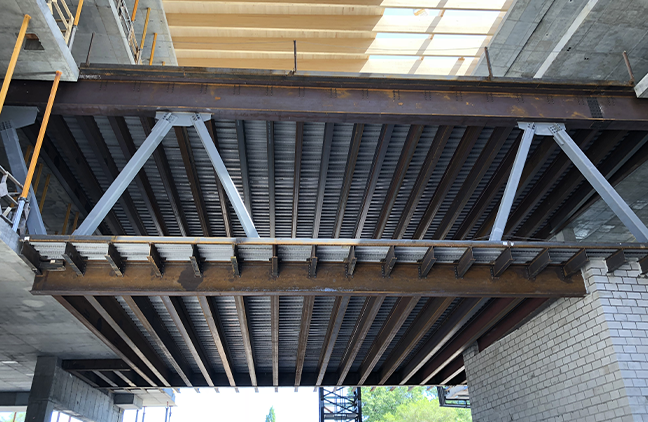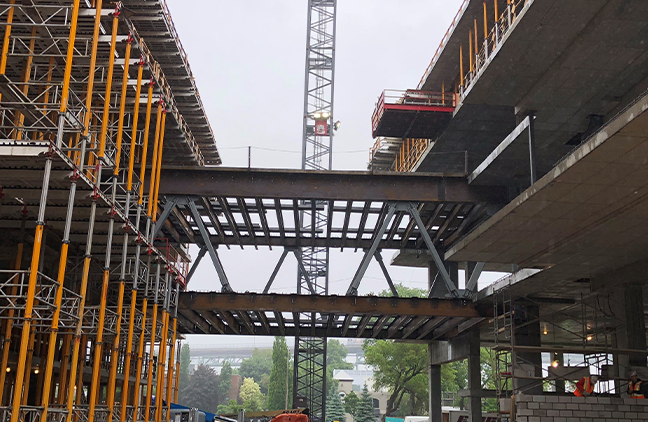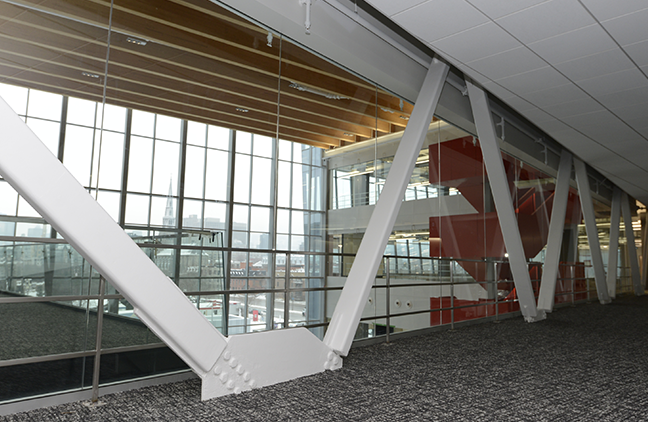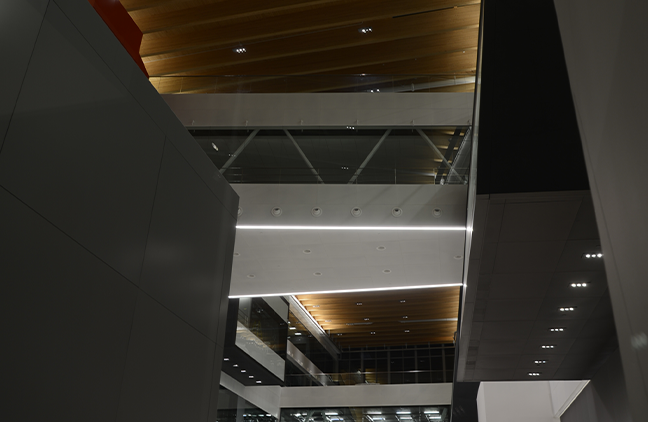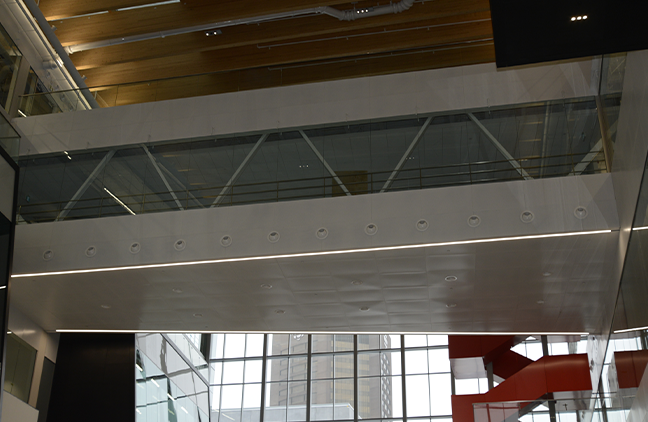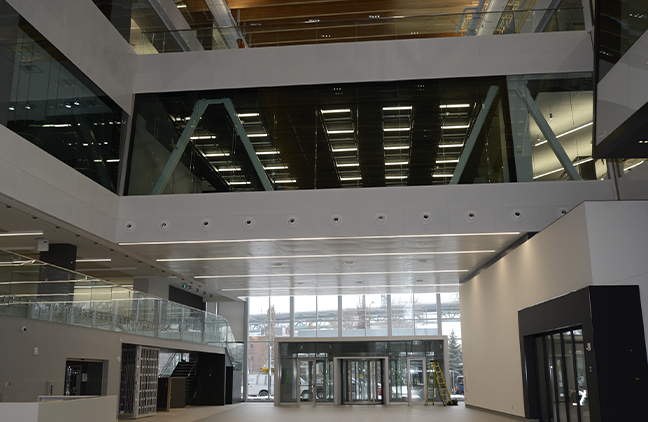 Maison Radio-Canada, interior Pedestrian walkways
These pedestrian walkways had to connect 2 buildings spaced by 25 m (80 feet) to allow employees to circulate freely between sectors of the new Radio Canada complex. One of these Pedestrian walkways was particularly complex, since on top of the span and its average width of 15 m (50 feet), it had to meet the constraints of the anti-vibration requirements commonly called "imperceptible''. The reason is that interviews must be performed without movements of the camera. The view of the Jacques-Cartier bridge provides a breath taken view.
10-ton pre fabricated parts
7-meter-deep trusses
Anti-torsion sliding connexion at one extremity by vulcanized bridge bearing elastomer pads
Exposed visible flanges
When you watch Les grands reportages on Radio-Canada television channel next time, remember that there is a bit of Sofab expertise in it!
PROJECT
Canada Radio Building, interiors Pedestrian walkways
SUPERFICIES
Standard vibration control