banniereAccueil
MONTRÉAL AIRPORT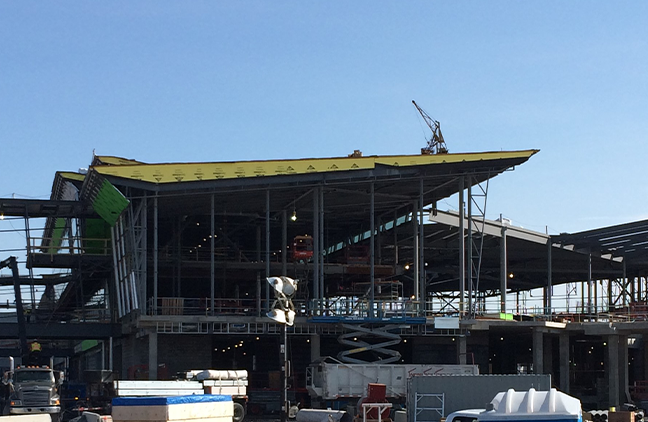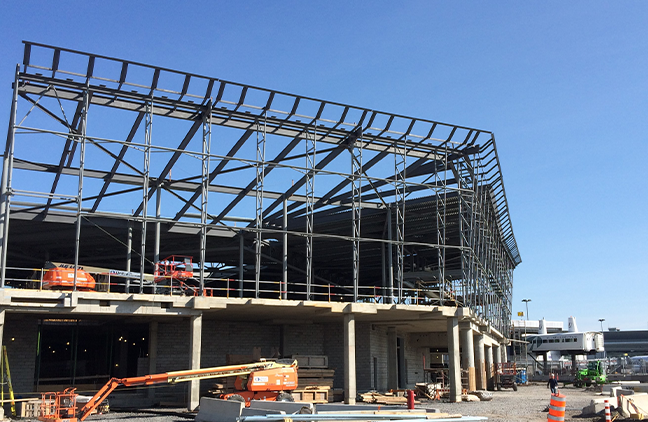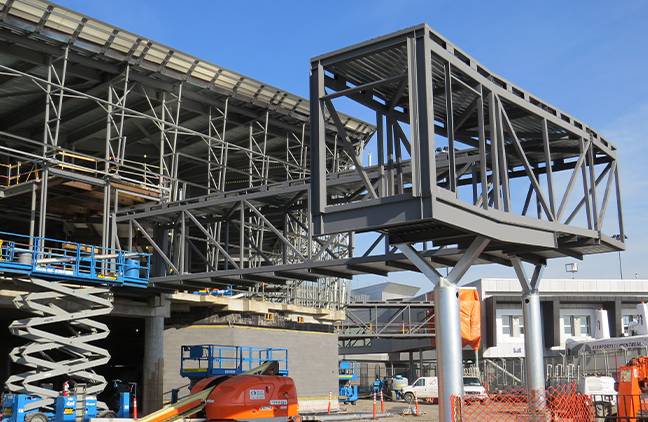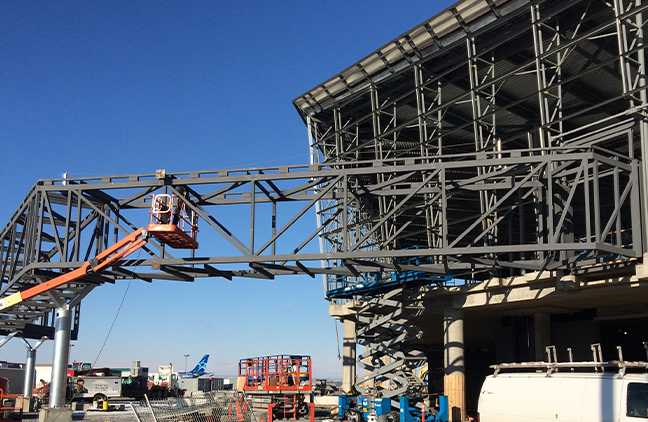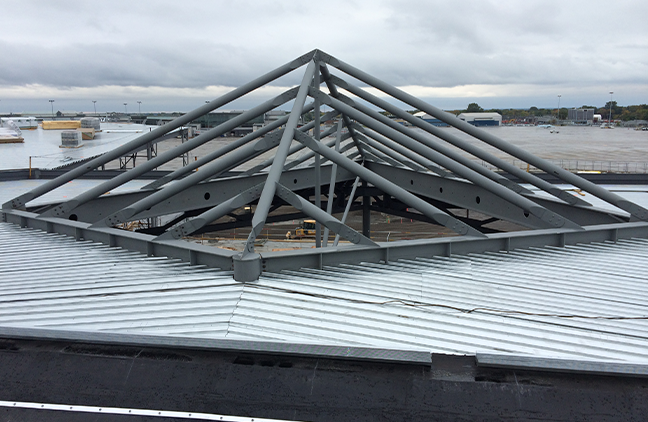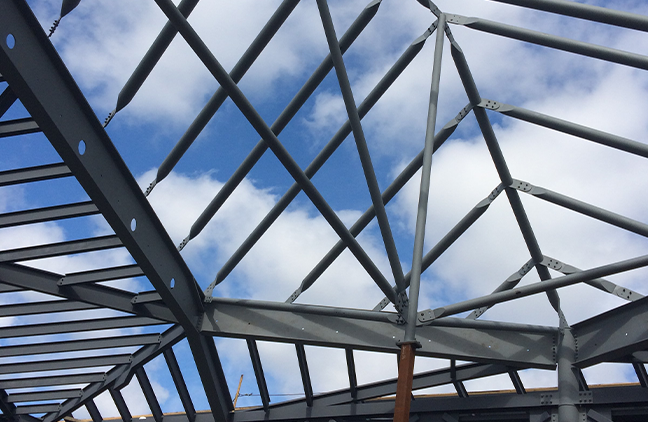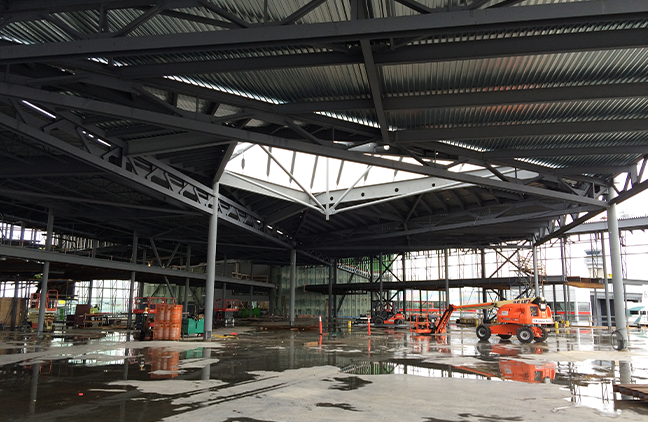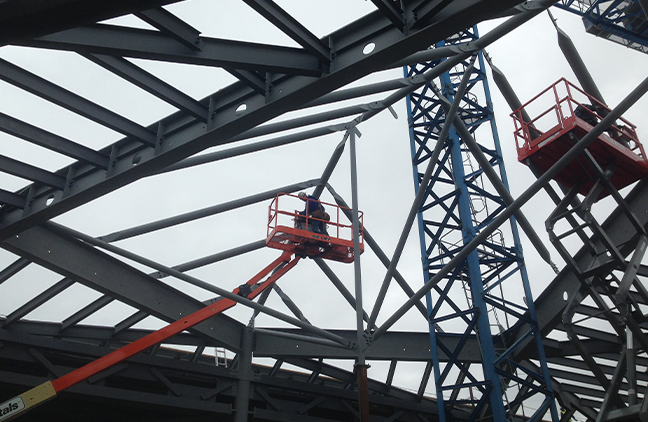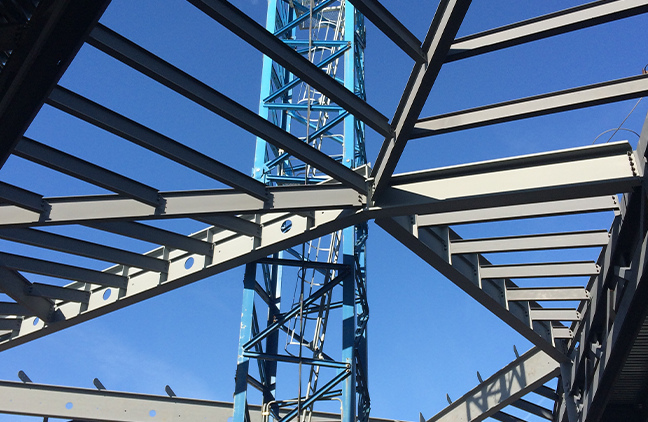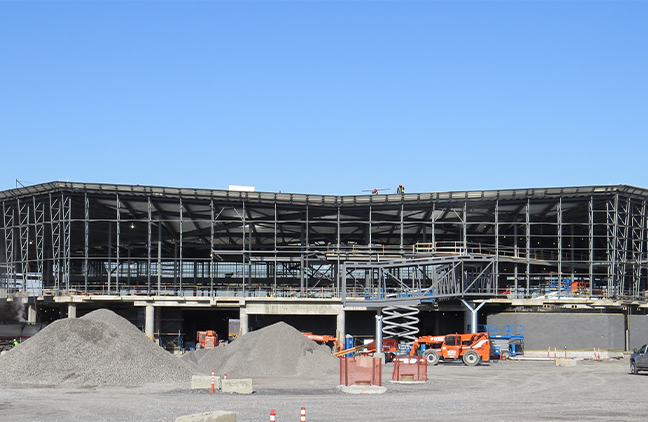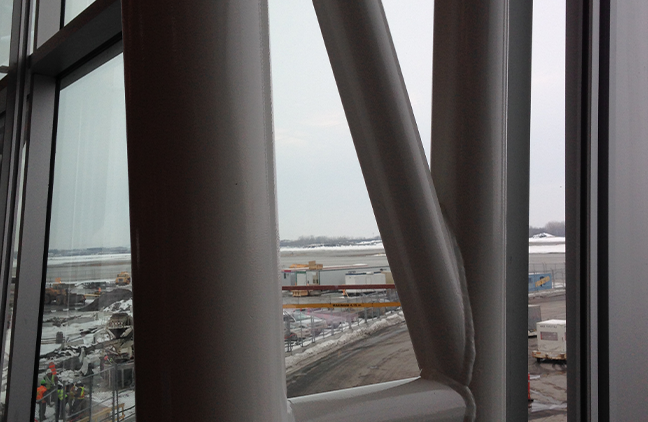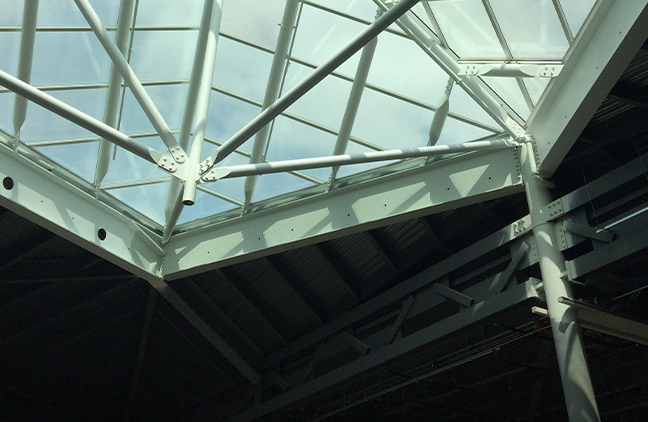 3-18.6-Aéroport-de-MTL-Porte-63-70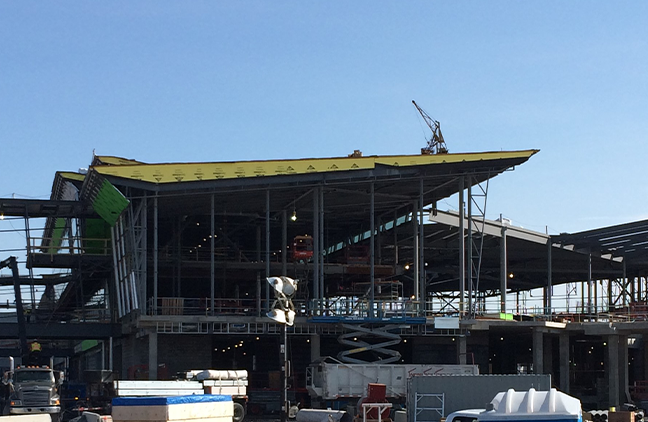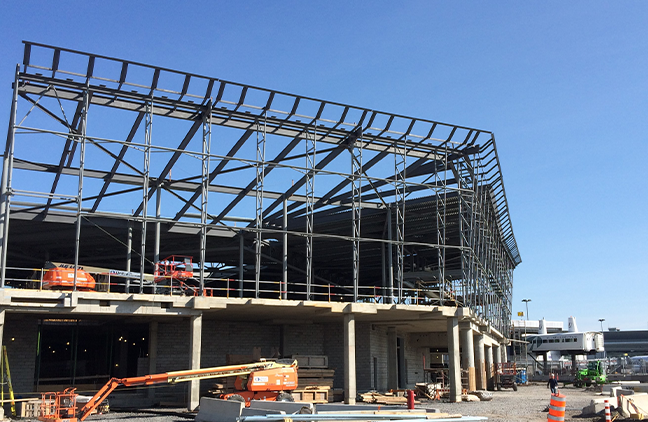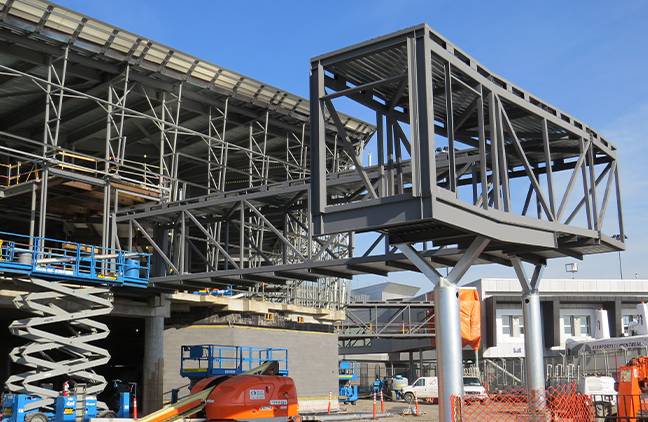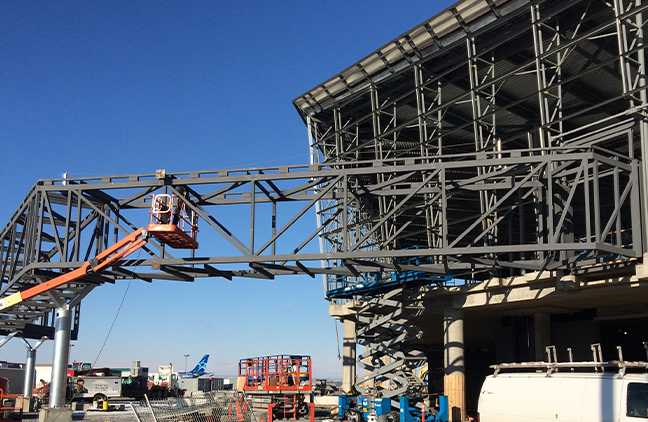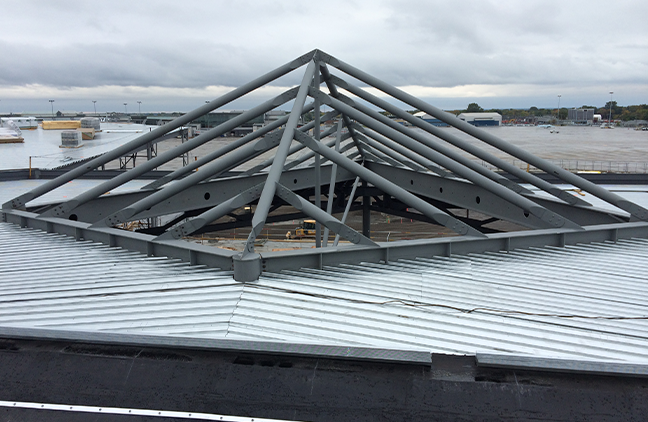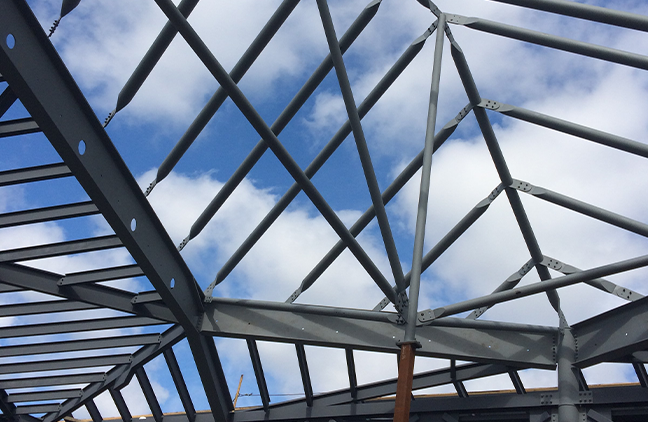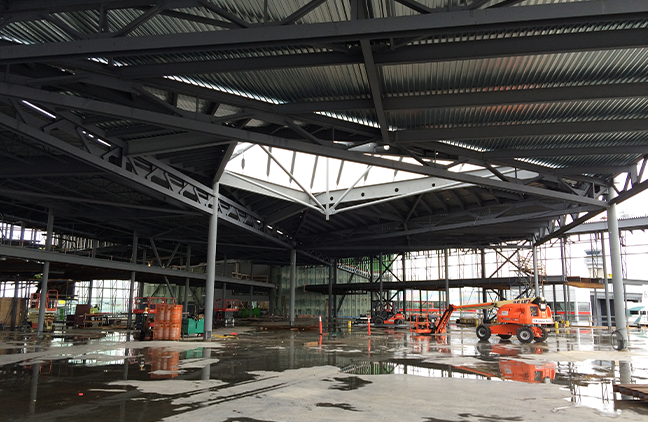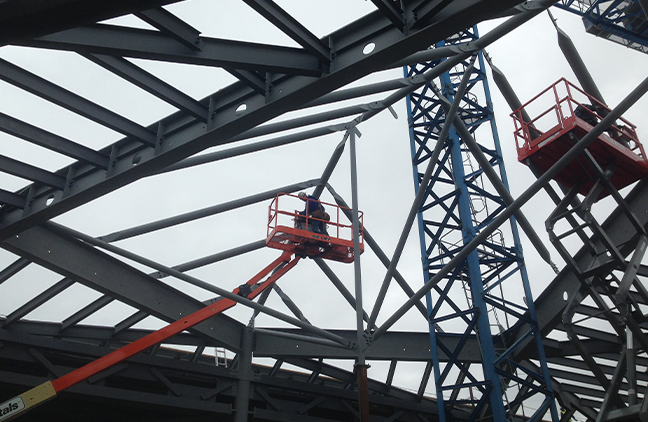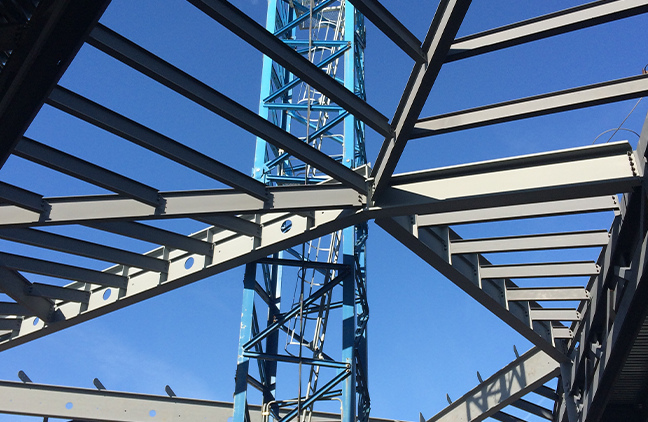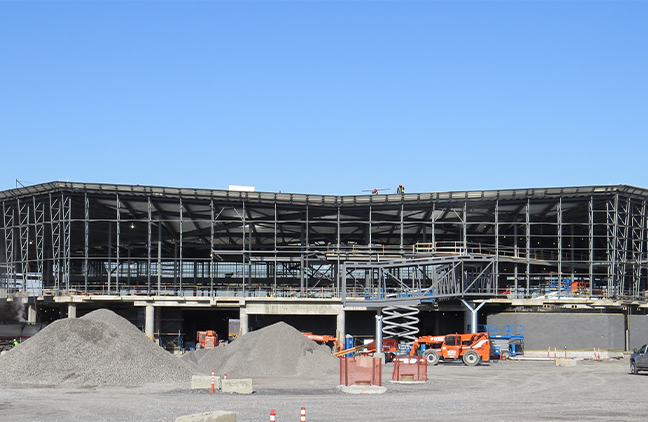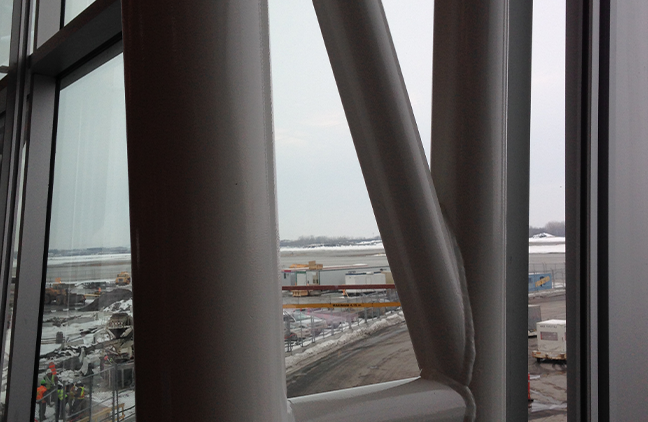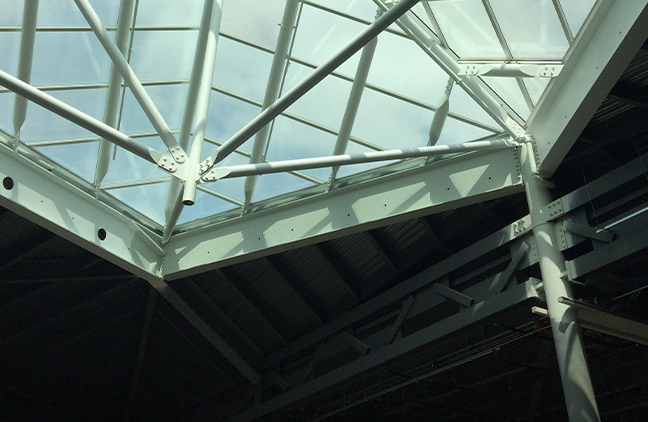 Montréal Airport
When you arrive by plane from another country or when you are coming back home, the airport is the first location that welcomes you. The host country invests a lot of energy not only in the practical flow of travelers but also to the magnificence of the environment for the visitors to feel welcome.
It is in this perspective that the enlargement of the boarding gates 63 to 68 was constructed with lots of exposed steel, decorative trusses and columns filled with parts aligned in various geometries.
This project was constructed as follow:
The work had to be executed in a controlled port environment
The design and coordination between consulting architects, engineering and Sofab regarding 3D BIM models was paramount
The project included 1100 tons of structures, among which 500 tons of exposed structural components in conformance with the AESS 3 standard
162 triangled shape columns were built with round decorative tubes that were cut with a 3D laser. The assembling and the welds were meticulously and specifically designed to meet the owner and the architects' requirements
A central courtyard displaying a variable geometry was built with multiple flanges made of round pipes, with in-plant shaped extremities (tapered joint)
Trusses from 18 to 26 meters (60 to 85 ft) of span for a column-free area
Unique geometric structure with sloped roofs composed of elongated cornices
Seven (7) prefabricated structures for the boarding footbridges, 3 m x 3 m x 20 m (10 ft x 10 ft x 67 ft) of span.
Thousands of joints imitating forged steel that were carefully inspected by an in-house quality control team before delivery
After more than 35 000 hours of drawings, engineering, coordination, as well as fabrication, the result really represents the Canadian spirit; imaginative, sophisticated, and mostly welcoming!
PROJECT
Expansion of the international jetty (Phase 2)